Narine Park Stud is set on 50 Acers of pasture and trails. We have a main barn where we keep our show mares and young stock. A stallion barn just for our stallions and a spacious foaling barn for our mares that are about to foal and that have foaled. We also have a small stable complex for quarantine should any horse become sick or is unable to be near other horses at that time.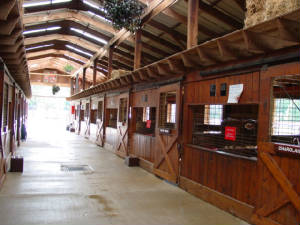 The main show barn has 5 wash bays and the stallion barn has 3 wash bays. Each has heated stalls to aid drying in winter. Each barn has a holding/examination bay in case a vet and/or farrier has to see to a horse for any reason. Also each barn has a tack room with all the horses' belongings in it. Spare tack and blankets are kept in a storage shed in easy access.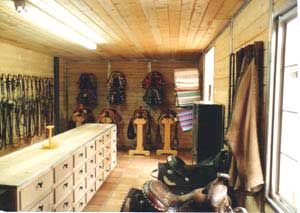 Each of our stable complexes have adjoining day paddocks for our horses comfort and for them to stretch their legs out and have a little bit of a play. The stallion day paddocks are bigger that those of the others mainly because stallion's cannot be turned out together while being rested from either show or stud work.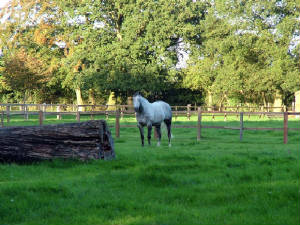 We also have four large paddocks which are used to rest horses from showing and an additional two for our small group of broodmares to go out in and give them the freedom to roam around until they come close to foaling time. We have found this the best way to run broodmare giving us more healthier, stronger foals. Each of our large paddocks are rotated according to usage. When a paddock is not in use for a prolonged period of time it usually gets cut as hay for the barn.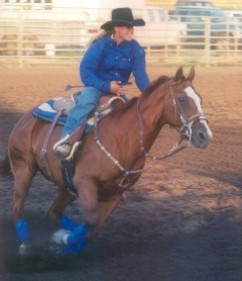 We are lucky enough to have a huge outdoor arena that can be used for all types of western training and a smaller one used for flat work. We also have a large indoor arena used mainly in the winter when it snows here so we can continue our training for upcoming shows or when spring rain forces us to use the indoor. We prefer to use the outside arena as much as possible because we believe that it is better for the horses to be out in the fresh air as much as possible.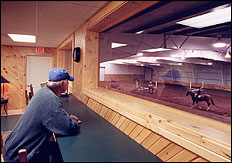 We also have an extensive set of trails on which we love to keep our horses fit and healthy with long distance training and get them away from being around the stable and in the arena all the time. We rotate the use of trails to help keep them usable for the years and generations to come.